Classes for Children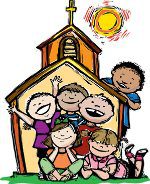 ST. MARY'S RELIGIOUS EDUCATION REGISTRATION IS OPEN FOR 2022-2023
DO YOU WANT TO REGISTER YOUR CHILD IN RELIGIOUS EDUCATION?
WE WILL BE REGISTERING EVERY WEDNESDAY
WHILE THE CHILDREN ARE IN CLASS FOR THE MONTH OF APRIL.
All families that register before May 4th will be entered into a drawing
for a Super Saver gift certificate.
WHERE? IN THE PARISH HALL BASEMENT 6:30 PM-7:30 PM
DON'T KNOW WHAT YOU NEED TO BRING? REQUIREMENTS
ALL STUDENTS: BIRTH CERTIFICATE
FIRST COMMUNION: BIRTH AND BAPTISM CERTIFICATE
CONFIRMATION: BIRTH, BAPTISM AND FIRST COMMUNION CERTIFICATES
HOW MUCH IS THE FEE? FEE: 1 CHILD $40 2 CHILDREN $80 3 OR MORE CHILDREN $100
SANTA MARIA LAS REGISTRACIONES PARA LA EDUCACION RELIGIOSA ESTAN ABIERTA
DE NUEVO PARA 2022-2023
QUIERES REGISTRAR A TU NIÑO(A) EN LA CATEQUESIS?
ESTAREMOS REGISTRANDO TODOS LOS MIERCOLES MIENTRAS LOS NIÑOS ESTEN EN CLASES POR EL MES DE ABRIL.
Todas las familias que se registren antes del 4 de mayo participarán en un sorteo.
para un certificado de regalo Super Saver
DONDE? EN EL SALON PARROQUIAL 6:30PM-7:30PM
NO SABES QUE NECESITAS TRAER?
ESTOS SON LOS REQUISITOS:
PRIMERA COMUNION: CERTIFICADO DE NACIMIENTO Y BAUTISMO
PARA LA CONFIRMACION: CERTIFICADO DE NACIMIENTO, BAUTISMO Y PRIMERA COMUNION
PARA KINDERGARDEN Y PRIMER GRADO CERTIFICADO DE: NACIMIENTO, BAUTISMO
CUANTO DEBO PAGAR?
CUOTA: 1 NIÑO (A) $40 2 NIÑOS (AS) $80 3 O MÁS NIÑOS (AS) $100
Religious Education provides programs to students K-12
1st Holy Communion programs begin as students enter 2nd GradeConfirmation programs include students in 10th, 11th, and 12th GradesRegistration forms are available at the Parish office contact  Sr. Jesusmaikelyn de la Cruz at religioused@stmarysgi.com or 384-2523 ext 213
First Communion generally is 2nd grade. Confirmation can be 10th -11th -12th grade
Religious education classes will start in September 2022.
Kindergarten to 7th grade in the parish center from 6:30 pm to 7:30 pm.
8th grade to 12th grade in GICC from 6:15 pm to 7:15 pm. 
Thank you for supporting your children in their Faith Walk
If you have any questions, please contact Sr. Jesusmaikelyn de la Cruz, Director of Religious Education 308-384-2523 ext 213
Classes for Adults

The RCIA group meets weekly between September and April. The weekly meetings last 90 minutes although there are no meetings during the Christmas season. In addition, there are several special events for the RCIA candidates.
These meetings do two things: teach the candidates about the Catholic Church, and allow sponsors, candidates, and team members alike to share their faith experiences. Each meeting focuses on a specific topic, such as the Scripture, social teaching of the Church, or the meaning of the Eucharist. The process ends with baptisms, confirmations, and first communions in a beautiful ceremony the night before Easter.  If you have considered brushing up on your faith or would like to be a sponsor for a  candidate or team member, call Judy Preiss at 384-2523  ext 214