Classes for Children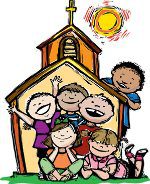 Religious Education for youth in Kindergarten-12th Grade meets weekly between September and April. The weekly meetings are 1 hour, and there are no meetings during the Christmas season. In addition, there are special requirements for youth receiving 1st Communion and Confirmation
RELIGIOUS EDUCATION REGISTRATION IS OPEN THROUGH AUGUST 31st.
REQUIREMENTS
ALL STUDENTS: BIRTH CERTIFICATE
FIRST COMMUNION: BIRTH AND BAPTISM CERTIFICATE
CONFIRMATION: BIRTH, BAPTISM AND FIRST COMMUNION CERTIFICATES
FEES: FEE: 1 CHILD $40 2 CHILDREN $80 3 OR MORE CHILDREN $100
First Communion generally happens in 2nd grade. Confirmation generally happens in 10th, 11th, or 12th grade.
2023-24 Religious Ed Information
Religious Ed begins with a student mass and parent meeting on September 13, 2023 at 6:30pm.
Kindergarten to 6th-grade classes are held at the parish center from 6:30 to 7:30 pm.
7th-grade to 12th-grade classes are held at GICC from 6:15 to 7:15 pm. 
Thank you for supporting your children in their Faith Walk.
If you have any questions, please contact Sr. Jesusmaikelyn de la Cruz, Director of Religious Education 308-384-2523 ext 213
Classes for Adults

The RCIA group meets weekly between September and April. The weekly meetings last 2 hours although there are no meetings during the Christmas season. In addition, there are several special events for the RCIA candidates.
These meetings do two things: teach the candidates about the Catholic Church, and allow sponsors, candidates, and team members alike to share their faith experiences. Each meeting focuses on a specific topic, such as the Scripture, social teaching of the Church, or the meaning of the Eucharist. The process ends with baptisms, confirmations, and first communions in a beautiful ceremony the night before Easter. If you have considered brushing up on your faith or would like to be a sponsor for a candidate or team member, call Judy Preiss at 384-2523 ext 214
2023-24 RCIA Information
RCIA begins Tuesday, September 5th at 6:30pm.
RCIA is held on Tuesday evenings from 6:30-8:30pm.