Classes for Children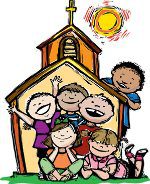 We are still taking registration.
Religious Education provides programs to students K-12
1st Holy Communion programs begin as students enter 2nd GradeConfirmation programs include students in 10th, 11th and 12th GradesRegistration forms are available at the Parish office contact Fr. Thambi at religioused@stmarysgi.com or 384-2523 ext 204 or the Sisters at 384-2523 ext 300
First Communion generally is 2nd grade. Confirmation can be 10th -11th -12th grade
Religious education classes will start September 23, 2020.
Kindergarten to 7th grade in the parish center from 6:30pm to 7:30pm.
8th grade to 12th grade in GICC from 6:15pm to 7:15pm.
Thank you for supporting your children in their Faith Walk
If you have any questions, please contact Fr. Thambi, Director of Religious Education 308-384-2523 ext 204 / 213
Classes for Adults

The RCIA group meets weekly between September and April. The weekly meetings last 90 minutes although there are no meetings during the Christmas season. In addition, there are several special events for the RCIA candidates.
These meetings do two things: teach the candidates about the Catholic Church, and allow sponsors, candidates, and team members alike to share their faith experiences. Each meeting focuses on a specific topic, such as the Scripture, social teaching of the Church, or the meaning of the Eucharist. The process ends with baptisms, confirmations, and first communions in a beautiful ceremony the night before Easter. If you have considered brushing up on your faith or would like to be a sponsor for a candidate or team member, call Fr. Jim 384-2523 ext 201